Give paper new powers with our smartpads
Bamboo Slate and Bamboo Folio smartpads completely transform the art of putting pen to paper. They instantly digitize your handwritten notes and diagrams in remarkable detail – at the simple push of a button. You get all the magic of working with real ink, but can then edit, share and organize your handiwork with digital ink. Are you ready for new powers?
Designed to suit the way you work
The new way to take notes
Sick of having to type up all your handwritten notes? Good news: Bamboo Slate and Bamboo Folio do it for you. They capture all your notes digitally – which can then be exported as rich text or DOC files using the Ink to Text feature on the Wacom Inkspace app*.
The pen and pad accurately pick up all your unique handwriting quirks, meaning no details are lost. And you can work on whatever paper you choose – squared, lined or even a napkin.
Once you've got everything down, you can quickly sync notes to your device for sharing and editing. Plus, you can add a hashtag to each page, making easy to keep everything organized.
*Requires registration and a Wacom ID.
A visual thinker's best friend
If you think in diagrams, graphs and mind-mapping, Bamboo Slate and Bamboo Folio are the perfect companions. You can start by drawing on paper, then sync it to your device at the push of a button.
Whatever you draw, it's easy to categorize and keep your work in order with our intuitive tagging feature. And you can doodle away on your favorite paper knowing that every stroke will be captured accurately.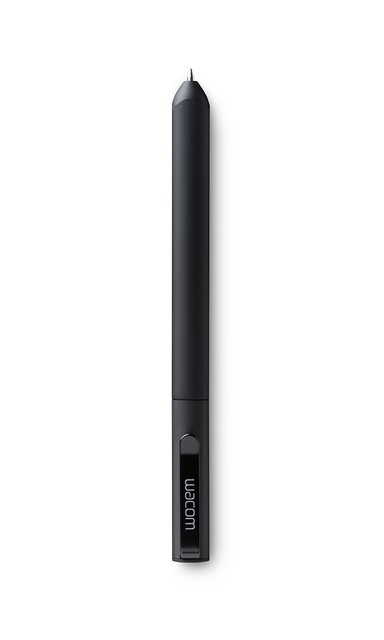 A pen sensitive to your needs
When it's time to digitize your work, you don't have to worry about losing any of the detail. Bamboo Slate and Bamboo Folio can pick up subtle changes in pressure from the Wacom Ballpoint pen – even through 80 sheets of paper.
The pen sits snugly in your hand and its ink cartridges can be easily replaced. All you have to think about is what you'll create with it.
Choose your Bamboo smartpad
Bamboo Folio
Smartpad that enables you to immediately put pen to paper
Smartpad with an integrated cover to protect your paper
Compatible with whatever paper you prefer to write on
Comes with a comfortable Wacom Ballpoint pen
Available in A4 and A5 sizes